News Briefs Published on February 28th, 2015 | by Natural Awakenings Northern New Jersey
0
Practitioner Rooms For Rent at New Jersey's Largest Metaphysical Store
Rock My World, New Jersey's largest metaphysical store, in North Bergen, opened in February, offering a wide range of products that include crystals and healing stones of all sizes, gems, jewelry, minerals, healing bowls and spiritual products. Owner Christopher Petrocelli worked more than a decade in Manhattan and has recently returned to his home state of New Jersey in order to pursue a dream of operating a spiritual healing center.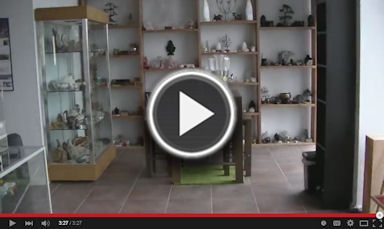 Rock My World is situated in a new, high-traffic, strip mall located close to New York City tunnels, the George Washington Bridge and major highways. Petrocelli adopted concepts used by Manhattan's popular Open Center, where space for practitioners, lectures, classes and workshops is rented by the hour, day or month. Those that rent space can take advantage of the store traffic that is already growing at a steady pace.
Location: 9100 Tonnelle Ave., North Bergen, NJ. For more information or to inquire about renting space, call 201-713-9223, email Contact@RockMyWorldStore.com or view the rooms on video here: Tinyurl.com/mx42jsb or visit visit RockMyWorldStore.com.