Local Insights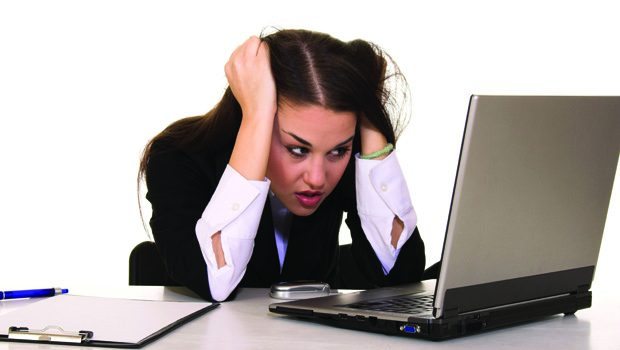 Published on November 29th, 2016 | by Michael J. Goldberg
0
Stress Kills
In a rapidly changing environment, doubt is stressful, stress increases inflammation and chronic inflammation leads to disease. The body initially responds to stress through an area of the brain known as the hypothalamus. The alarm system there, through a combination of nerve signals and hormones, prompts the adrenal glands (on top of the kidneys) to release other hormones, including adrenaline and cortisol.
These "fight-or-flight" hormones increase heart rate, blood pressure and energy. During stress, the muscles and brain have to work harder in reaction to the stress. Cortisol, the main stress hormone, increases sugar (glucose) in the blood system for fuel, allows the brain to use glucose and promotes factors that enhance tissue repair, just in case of injury.
Cortisol also depresses nonessential functions during a stressful situation. It modifies the immune system and suppresses the digestive system, growth processes and the reproductive system, because these systems aren't immediately needed to fight off a stressful situation.
The body usually deals with short-term stress very effectively. When the stress stays for long periods of time, it's called chronic and there are consequences. Chronic stress, or the long-term activation of this system, results in overexposure to cortisol and adrenaline. That can cause numerous health problems, including anxiety, depression, headaches, heart disease, sleep problems, digestive dysfunction, weight gain and memory impairment. Chronic stress has even been found to change the gene activity of immune cells before they enter the bloodstream to fight infection or trauma, even when there is no trauma or infection to fight.
The most common source of infection and inflammation is in the mouth. It's estimated that upwards of 70 percent of Americans 65 and older have some form of gum disease. The cause of the disease is specific bacteria and the way the body's immune system responds. There is mounting evidence that stress effects gum disease, increasing its severity. Because chronic stress increases cortisol, it can cause an increased risk of Type 2 diabetes, which has a huge impact on the gums, just as inflamed gums make it harder to control diabetes. It all has to do with insulin and sugar.
There are now ways to detect the cause of gum disease and an individual's genetic susceptibility even before the disease manifests. Before the bleeding, swelling and itching associated with gum disease occur, there are bacteria levels and markers that can be measured. There are also ways to evaluate the relationship between headaches, diabetes, heart disease, sleep problems and other health issues with what's happening in the mouth; everything is connected.
Along with other stress-reducing practices such as yoga, meditation, eating well, getting enough sleep, exercising and breathing properly, we should see a dentist to make sure our mouth isn't a source of stress and your stress isn't affecting our mouth.
Dr. Michael J. Goldberg, DMD, FAGD, FIADFE, FACD, FNYAD, practices BioRational Dentistry at Manhattan Dental Health NJ, 117 Kinderkamack Rd., River Edge, NJ, and Manhattan Dental Health: 635 Madison Ave., NY. He can be reached at 201-881-0660 or 212-928-1000 and at MDH4NJ@gmail.com.