Feature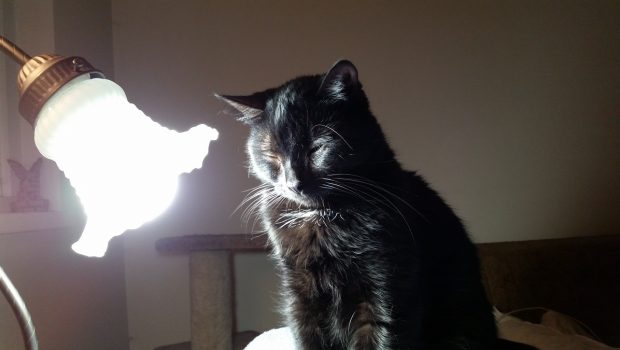 Published on May 15th, 2018 | by Susan Bischak
0
The Future of Light is Here
by Susan Bischak
The International Space Station (ISS) was launched on November 20, 1998. It circles the Earth every 90 minutes at a speed of 17,500 miles per hour. Electrolysis creates oxygen for ISS inhabitantsy using an electrical current generated by the station's solar panels, splitting water molecules into hydrogen and oxygen gas. They must they clean that air, not just from stale odors, but also bacteria and viruses that would continue to multiply and threaten the health of those onboard.
NASA developed a super-oxygen technology to clean the air. As light passes through a non-toxic titanium dioxide coating, a photocatalytic action creates excited electrons that combine with water molecules in the air and turn them into superoxide and hydroxyl ion molecules that naturally attack bacteria and viruses, plus volatile organic compounds (VOC) like formaldehyde, benzene and carbon monoxide. VOCs dissolve into harmless water and carbon dioxide. On a daily basis, white blood cells called phagocytes produce superoxide to kill invading pathogens in our bodies. Sunlight interacts with water molecules in the air, effectively eliminating bacteria and viruses. This technology operates without the use of filters and requires very little electricity.
Indoor home and commercial air environments are considered to be some of the most polluted. Chemicals from cleaning products, rugs and furniture, as well as dust, molds, mildew, fungus, germs, smoke, pet and cooking odors pervade the air. Energy conservation methods effectively seal heat in our homes while also sealing in the same bad air. Super oxygen technology has been proven to discourage 99.9 percent of harmful and deadly bacteria and viruses  and break down carbon monoxide, benzene, methane and formaldehyde.
Pure-Light bulbs use this NASA technology that they adapted for home and commercial use. Each bulb is also a full-spectrum light source, bringing the light of the sun into indoor environments. Seasonal effective disorder is a common problem when the days become short and our biological reaction is a depressed mood. Full-spectrum lighting, mimicking sunlight, is a known solution to make people happier. Indoor plants thrive best with super-oxygen, full-spectrum lighting, and pets seem to like it, too.
Susan Bischak is a certified clinical thermographer and spirit communicator. For more information, visit SusanBischak.pure-light.com.