News Briefs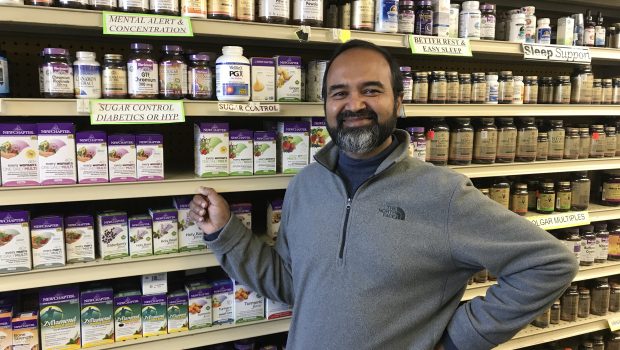 Published on October 31st, 2018 | by Natural Awakenings Northern New Jersey
0
Black Friday Sale at Aquarius Health Foods
Zuli Ahmed, owner of  Aquarius Health Foods, in Teaneck, will conduct a Black Friday sales event from 10 a.m. to 7 p.m., November 23. All supplements will be marked down 25 percent, and all other store items will carry a 10 percent discount.
Aquarius Health Foods sells high-quality supplements and natural body and hair care, fresh-squeezed wheatgrass juice, Kangen water systems, dry and refrigerated natural food favorites from major brands and many other health products, accommodating the needs of those living a gluten-free and allergen-free, organic and non-GMO lifestyle.
Ahmed was inspired by America's public's growing obsession with online shopping. He states, "Because of the great convenience it offers, many are spending considerably more time indoors and have little or no interaction with other local residents and merchants, which erodes community. Main Street America may be at risk of becoming extinct in the not-so-distant future. Can you imagine not being able to buy a bottle of multivitamins locally because UPS has to deliver it to your house?"
Location: 420 Cedar Lane, Teaneck. For more information, call 201-836-0601.