News Briefs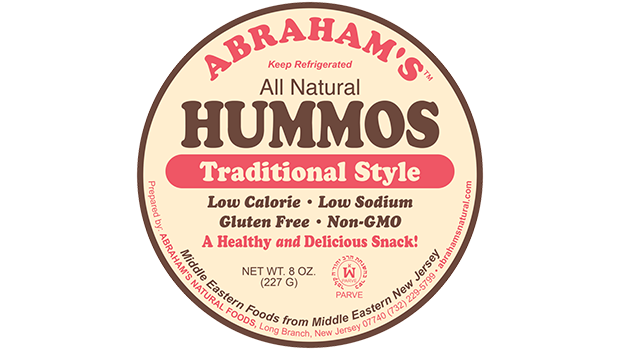 Published on November 30th, 2019 | by Natural Awakenings Northern New Jersey
0
Abraham's Delivers Middle-Eastern Flavor
Louis Fellman, founder of Abraham's Natural Foods, which sells hummus and baba ghanouj at Fairway Market, Whole Foods Market and gourmet and natural food stores throughout the tri-state area, offers the perfect blend of Middle Eastern culinary tradition and healthy, all-natural food.
Fellman worked in the natural food industry for a decade as a macrobiotic baker and manager at one of the largest natural food distributors in the U.S. He launched his product line in 1987 after catering a health-conscious event at the New York Shakespeare Festival. By then he'd.
"Although our family-owned company has grown dramatically since then, we still produce our food in small batches, using only the highest-quality ingredients and paying the closest attention to freshness," he says. "We use no ingredients with GMOs and, unlike most brands, no added oils, like canola or soy—just healthy, nutritious tahini."
Abraham's hummus has the industry's lowest calories, fat and sodium, and no artificial preservatives, he adds. "We use raw apple cider vinegar in every batch to get that wonderful zingy taste and for all the incredible health benefits."
For more information, , call 732-229-5799, email AbrahamsHummos@gmail.com or visit AbrahamsNatural.com.