Health Briefs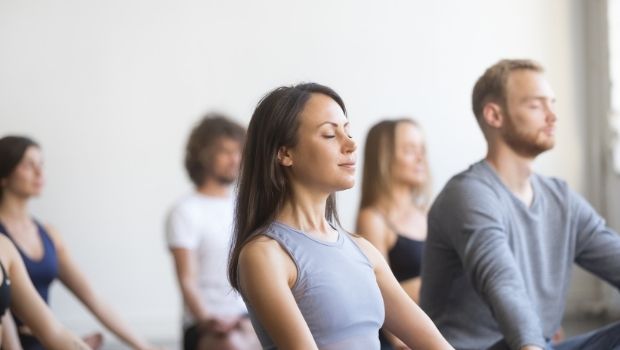 Published on September 30th, 2020 | by Natural Awakenings Publishing Corp.
0
Mindful Living For Health and Wellness
In these stressful times, Body & Brain Yoga knows there are three things we can manage when we live mindfully: breathing, eating and sleeping. By developing daily habits of doing them well, our lifestyle becomes healthy and stable.
When we become aware of our breathing, it naturally becomes slower and deeper. Natural breathing improves circulation, refreshes energy, clears the mind, calms our emotions and enhances concentration.
Eating well means bringing awareness to what and how we eat. We notice our body's response to food and make choices based on what our body needs versus what our body craves. We eat for nutrition rather than from emotion or habit. When we are mindful and present, we can enjoy our food with gratitude.
The key to better sleep is to empty the mind of concerns, thoughts, emotions, responsibilities, fast for about two hours before bedtime and practice breathing meditation. Daily mindfulness naturally grows into a healthy lifestyle.
Natural Awakenings readers receive an in-person or online introductory evaluation session for $10 in Oct. Body & Brain Yoga Tai Chi has locations in Ramsey, Ridgefield, Wayne and Wyckoff. To schedule an appointment, visit bodynbrain.com.