Conscious Eating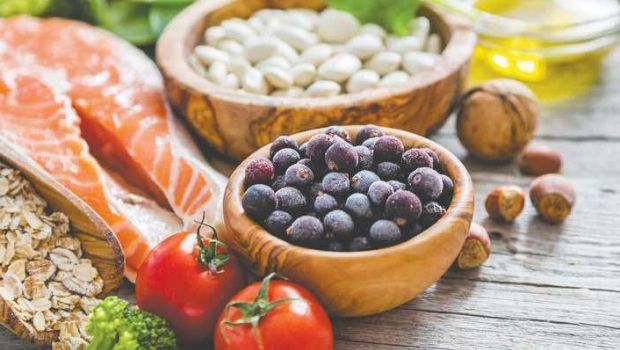 Published on November 30th, 2020 | by Dr. Doug Pucci
0
Heart Health and Lowered Dementia Risk
Until recently, most studies regarding cognitive decline have focused on circulation problems caused by events such as stroke. However, more attention is now being paid to the connection between heart and brain function through the lens of vascular health. With the World Health Organization projecting that 82 million people will develop dementia by 2030 (an increase of 32 million since 2017), action is needed.
Research compiled by the National Institutes of Health showed that up to three quarters of patients hospitalized for heart failure experienced cognitive impairment (CI), with the highest percentage accounting for patients with acute decompensation (a sudden worsening of heart failure typically marked by swelling of the legs or feet, fatigue or difficulty breathing).
Because of the prevalence of CI in these patients, these researchers recommended that cognitive assessments become part of the routine examinations for heart failure patients. There are a number of factors that contribute to cognitive problems in patients with heart failure, including stroke, atrial fibrillation, hypertension, impaired blood flow, medications, poor nutrition, metabolic abnormalities, and co-morbidities that include diabetes, anemia and arthrosclerosis.
Cognitive impairment due to heart failure, which typically fits the parameters for vascular dementia or vascular cognitive impairment, can range from mild or moderate symptoms to advanced dementia; even mild symptoms can negatively impact independence and self-care. The cognitive areas typically affected include learning; concentration; visual-spatial function; short-term memory; task processing speed
(coordination, accuracy, smoothness); executive functions (decision-making, problem solving, planning, social abilities,
adaptation);reaction time; and difficulty recalling personal memories.
Research has shown that some of the same risk factors for cardiovascular disease—diabetes, obesity and high blood pressure—are also associated with impaired cognition. Cholesterol and fats as cardioand brain-protective. According to the American Heart Association, 121.5 million American adults—more than 48 percent— have some form of cardiovascular disease.
This is one major area where functional medicine parts ways with certain conventional medicine recommendations: Conventional medicine advocates for low-to-no-fat diets and makes a generally sweeping claim that fats clog arteries and cholesterol is the enemy, while functional medicine has embraced a multitude of studies that continue to prove healthy fats and cholesterol are necessary for their anti-inflammatory properties and improvements to arterial flexibility, blood and nerve flow and vascularity.
In general, a good balance can be found in the Mediterranean diet, which includes high amounts of olive oil and fish, but just as important are sufficient fruits, vegetables, meats and healthy fats for each person's specific brain and heart health needs. A fast-food hamburger,
with its heavy sodium content and low quality meat, does not offer the same health benefits as a homemade, grass-fed, beef hamburger.
Frozen vegetables processed with chemical-laden cheese sauces are not the equivalent of fresh vegetables lightly cooked with grass-fed butter or eaten raw. Sweetened fruit juices or juice drinks don't replace fresh fruits.
If we are to lower our risk of cognitive impairment brought on by cardiovascular disease, we must first understand our own medical risk factors such as history of heart attack, hypertension and stroke, and replace outdated therapeutics and "wait and see" approaches with better tools of inquiry such as brain health functional assessments that include cognitive reasoning. There is ample evidence of diet and lifestyle, along with rigorous attention to cardio-metabolic activity, can improve vascular health and lower the risk for heart and brain problems.
Dr. Doug Pucci is a functional medicine doctor who provides comprehensive testing for health biomarkers, advanced discovery into
brain/body well-being and personalized nutrition for a diversity of people and symptoms. For more information, call 201-261-5430 or visit DrDougPucci.com.