Conscious Eating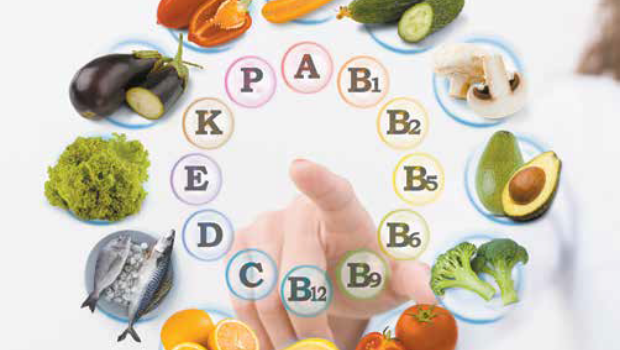 Published on June 30th, 2021 | by Natural Awakenings Publishing Corp.
0
FOOD AS MEDICINE The Healing Power of Nutrition
Eating is a basic need,but many American's are not filling this need with healthful choices. Among the more than 700,000 Americans that die each year from heart disease,stroke or Type 2 diabetes, about 45 percent eat meals heavy in salt, processed meat and sugary drinks,and low in fruits, vegetables, fish and nuts, according to a March 2017 study in the Journal of the American Medical Association.
"I fully understand and empathize with people in the public," says T. Colin Campbell, Ph.D., author of the groundbreaking The China Study and founder of the T. Colin Campbell Center for Nutrition  Studies, in Ithaca, New York. Campbell has often stressed that public and professional understanding of nutrition is lacking. The problems with the Standard American Diet (SAD) start with the very ground it is grown in. Large-scale farming in the U.S. has depleted the soil, producing lower nutrient foods. In addition, many foods are processed by manufacturers to improve shelf life, which further destroys nutrients and requires toxic additives. "The default choice, the easy choice, is the inexpensive, highly processed food. Our built environment throughout the country has made it easier to find fast food than a produce store," says Lisa Mc-Dowell, director of lifestyle medicine and clinical nutrition at Saint Joseph Mercy Health System, in Ann Arbor, Michigan. SAD is a primary risk factor for high blood pressure, abnormal blood
lipids, increased blood glucose and weight gain, according to the World Health Organization (WHO).
These intermediate conditions can lead to full-blown chronic diseases such as heart disease, stroke, cancer and diabetes, all of which are on the rise.
The U.S. Centers for Disease Control and Prevention reports that 60 percent of American adults have at least one chronic disease and 40 percent have two or more, making chronic disease the leading cause of death and disability in the country.
The good news from WHO is that up to 80 percent of heart disease cases, 90 percent of Type 2 diabetes cases and one-third of cancer incidences could be avoided by a healthier diet, as well as lifestyle
changes like stopping smoking and increasing physical activity. A healthy diet is not as simple as cutting out convenience foods, because many people literally can't stop eating them. Studies have compared the addictive properties of added sugar and salt to those of nicotine and cocaine. "Additives like sugar release opioids and dopamine in the brain. The same neurochemical changes in the brain occur in addictions," says Claire Stagg, DDS, founder of Health Connections Dentistry, in Indian Harbour Beach, Florida, and author of Smile! It's All Connected, a layperson's guide that explains the essential connections between the mouth and overall.