Eco Tip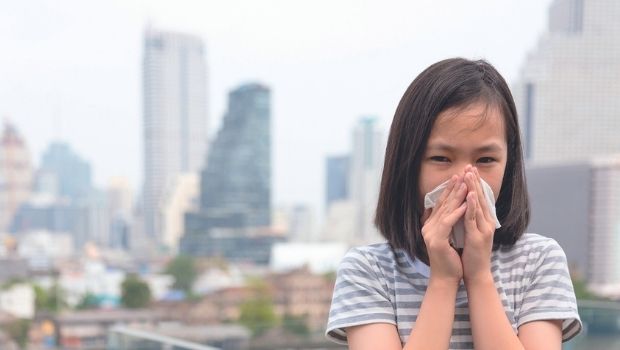 Published on July 31st, 2021 | by Natural Awakenings Publishing Corp.
0
Avoid Air Pollutants to Protect Children's Mental Health
Exposure to even moderate levels of traffic-related air pollutants during childhood results in a greater risk of mental illness by age 18, Duke University researchers report in JAMA Network Open. In the study, the psychiatric health of 2,000 twins from England and Wales followed into adulthood was compared to recorded levels of air pollution in their neighborhoods. Twenty-two and 84 percent of the
twins, respectively, were found to have had exposure to nitrogen oxides and fine particulate matter that exceeded World Health Organization (WHO) guidelines. Higher levels produced the most symptoms, including depression and anxiety. The effect, although weak compared to family history, equals that of other neurotoxicants known to harm mental health, particularly childhood exposure to lead.
Previous evidence suggests that air pollutant exposures can cause inflammation in the brain and may lead to difficulty regulating thoughts and emotions. WHO estimates that nine of 10 people worldwide are exposed to high levels of outdoor air pollutants emitted by vehicles, waste disposal, power plants, factories and other industrial processes. Studies show increased hospital admissions for many psychiatric illnesses during poor air quality days in China and India. "Because harmful exposures are so widespread around the world, outdoor air pollutants could be a significant contributor to the global burden of psychiatric disease," says lead author Aaron Reuben.