Spotlight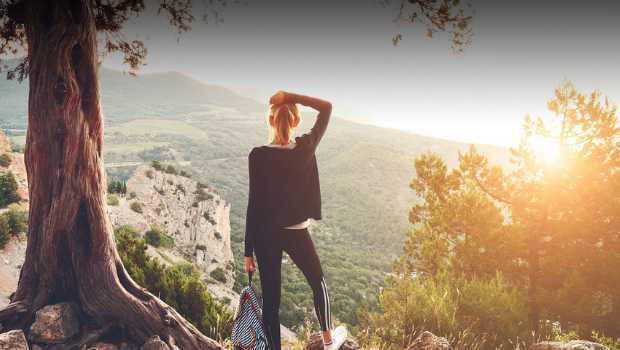 Published on April 29th, 2022 | by Natural Awakenings Publishing Corp.
0
Vista Natural Wellness Center Provides an Array of Wellness Services
Vista Natural Wellness Center, in Oakland, is a one-stop destination for leading a healthy lifestyle through activities, health services and products. Sheryl Brian started the center with a vision to provide a place to support people so they can attain have a better quality of life and prevent problems down the road.
Lifestyle choices include consuming a high-quality, nutrient-dense, plant-based diet, getting moderate exercise, supplementing when required nutrients cannot be obtained from food, learning techniques to help reduce stress and avoiding toxic relationships, toxins in our environment, food and other consumables, and risky choices that can cause harm.
Vista offers classes and workshops on a wide variety of topics, all focused on maintaining a healthy lifestyle such as Feldenkrais Awareness Through Movement (ATM), Nutrition, Ayurveda, Meditation, Healthy Cooking for Today, Sprouting and Yoga for Osteoporosis Prevention and Management. Each month is something different, with interesting and life-changing topics.
One of their key services is thermography, or digital infrared thermal imaging (DITI), a non-invasive, painless imaging procedure that employs no radiation for monitoring physical conditions by showing thermal changes present in the body. Thermography is used across a wide variety of areas for evaluation and monitoring of various conditions, including breast health, back injuries, TMJ, periodontal disease, sinus problems, vascular disease, digestive disorders, nerve damage/neuropathy, sprains and strains, and other conditions. The results can help other care providers with early and perhaps preventive diagnosis.
Brian is a certified health coach through the Institute of Integrative Nutrition since 2012, and a certified clinical thermographer through the American College of Clinical Thermology since 2009. She is also a Stage 4 cancer conqueror and shares her journey through programs and services at Vista Natural Wellness Center.
Vista Wellness is located at 191 Ramapo Valley Rd., in Oakland, For appointments and more information, call 201-644-0840 or visit VistaNaturalWellness.com.