Health Briefs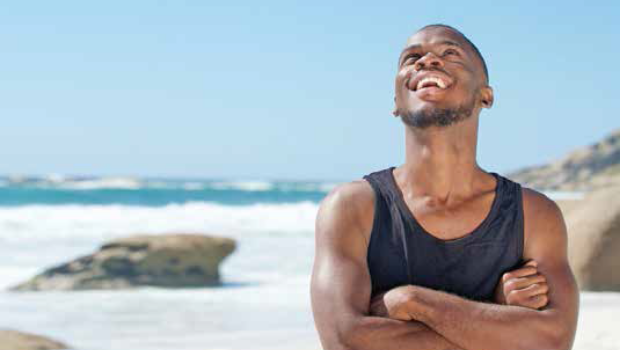 Published on May 31st, 2022 | by Natural Awakenings Publishing Corp.
0
A New Paradigm for Understanding and Treating Pain
Hal Blatman, M.D., is well known in the integrative/holistic medicine community. His career includes residency training in orthopedic surgery, board certification in occupational and environmental medicine clinical toxicology and ergonomics, board certification in integrative medicine, presidency of the American Holistic Medical Association, teaching medical students doctors and compounding pharmacists internationally about pain, and more.
In 1988, Blatman opened a medical practice to treat myofascial pain. Today, after seeing more than 13,000 patients, he has learned many mysteries of pain. He was mentored by Janet Travell M.D., and also learned about nutrition, food-related pain, hormones, thyroid, adrenal glands, immune system, herbal medicine, craniosacral therapy, healing touch, intravenous therapies, environmental toxicology, Lyme disease, mold illness and more. He says, "Pain is not we have been taught. People do not make it up, and medical imaging does not usually detect the much more significant and important injuries and damage to the fascia."
The Blatman Method for understanding and treating pain has five simple rules. He advises, "You cannot believe the pain comes from where you feel it. It is not important or diagnostic what you think the pain feels like, it's not a nerve. The only thing you can really believe is what you can touch and feel. And where you are specifically tender is where your fascia is tied in knots, and where the fascia that connects you is injured. As your body is examined by this method, where you are specifically tender, millimeter by millimeter, represents the injuries and kinks in your fascia from a lifetime of injuries that are the root cause of most of your pain. Most of the time, no matter how long you have had the pain, and no matter what you have been told is your diagnosis – as quickly as you unkink your fascia, and get your body to regrow and strengthen how you anchor and hold together on the inside – the pain you had will already be gone. This applies to common pains like headache, back pain, and foot pain. It also applies to phantom limb pain, pelvic pain and other enigmatic pain syndromes."
Dr. Blatman treats patients in Cincinnati and Manhattan. For more information, visit BlatmanHealthAndWellness.com.