Recipe Corner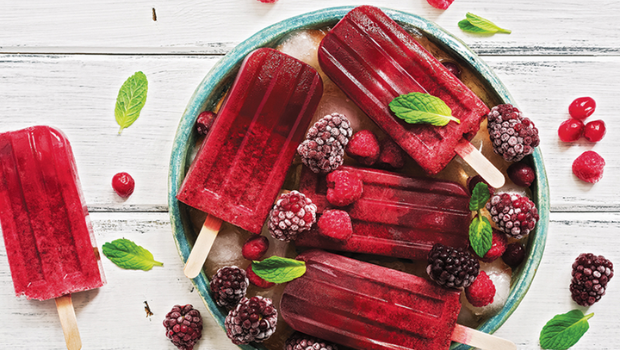 Published on June 20th, 2022 | by Natural Awakenings Publishing Corp.
0
Mixed Berry Pops
Yield: 8 servings
2 cups mixed berries (frozen or fresh)
1 ripe banana
¾ cup fresh-squeezed orange juice
1 cup milk
1 cup plain yogurt
1 Tbsp honey
Combine all the ingredients in a blender and process until smooth. Pour blended mixture into molds, leaving ½ inch for it to expand. Freeze until hard, about 4 hours. When ready to eat, run under warm water and remove from the mold.
Variations: omit bananas or substitute milk with full-fat coconut milk. For smoothies, add 2 cups of ice to the recipe and pour the blended mixture into a glass.
Recipe courtesy of Gwen Eberly.