Global Briefs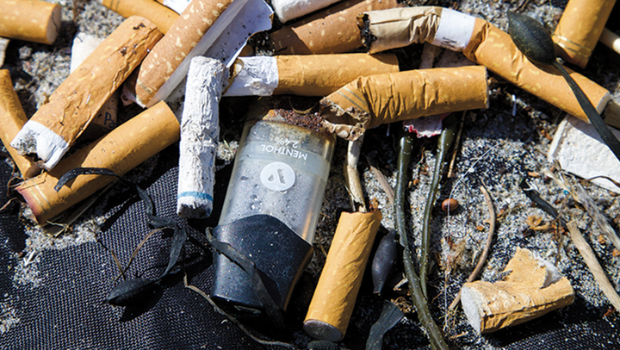 Published on July 21st, 2022 | by Natural Awakenings Publishing Corp.
0
Tobacco Industry is Big Plastic Polluter
The once-common sight of public smoking is fast disappearing from society, but cigarette butts are still the most common source of plastic pollution in the global environment, not bottles, plastic bags or food wrappers. Smokers generate almost 900,000 tons of toxic waste annually, deposited on streets, landfills, rivers and beaches in every country. They take 10 or more years to degrade, releasing more than 7,000 toxic chemicals into the environment. The Ocean Conservancy found partially digested cigarette butts in 70 percent of seabirds and 30 percent of sea turtles sampled in one study. The industry sponsors clean-ups, anti-littering campaigns and other gestures to distract the public, say critics. Cigarettes could theoretically be banned if they were treated as single-use plastics.
Smokeless and chewing forms of tobacco like gutka and khaini are sold in South Asia, with millions of their plastic pouches littering the environment. From the mining of materials for batteries to metal and plastic waste leaching into soil and water, electronic tobacco and nicotine products such as vaping are creating a new wave of pollution. The U.S. Environmental Protection Agency reported last year that lithium-ion batteries are entering municipal waste systems because consumers dispose of these products labeled as disposable in household trash.