Recipes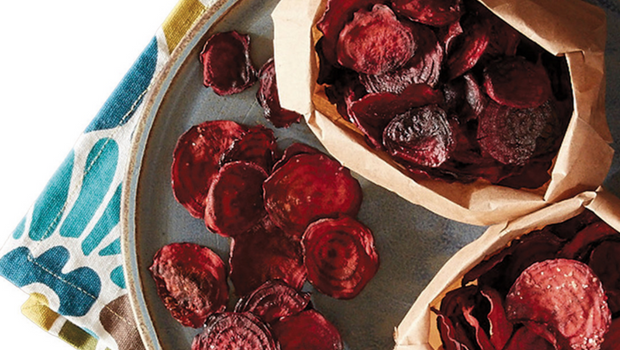 Published on September 27th, 2022 | by Natural Awakenings Publishing Corp.
0
Beet Chips with Sea Salt and Smoked Paprika
1 Tbsp sea salt
¼ tsp smoked paprika
4 medium beets, rinsed and trimmed
2 Tbsp olive oil
Aluminum foil 
Preheat the oven to 375° F. Line two, 18-by-13-by-1-inch baking pans with aluminum foil. Combine sea salt and paprika. Cut the beets into very thin slices using a sharp knife or mandoline. Divide beets between each of the prepared pans. Drizzle each with oil then shake in the pan. Sprinkle with salt mixture and toss again. Bake for 15 minutes, then flip and bake for another 15 minutes or until chips are crispy.
Recipe by Reynolds Wrap.