Health Briefs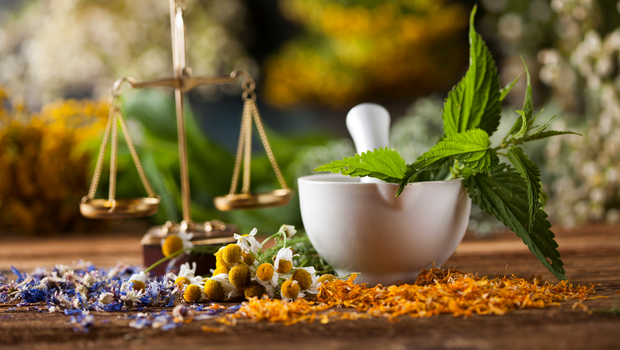 Published on October 31st, 2022 | by Dr. Doug Pucci
0
Functional Medicine Habits to Improve Mental Health and Well-Being
In a world overflowing with smartphones, social media, instant texts, advertisements, 24/7 news cycles and a million other distractions, it is no wonder that many of us are stressed out, tired and mentally exhausted, all of which can take a negative toll without our even being aware of it. Thanks to the whole-body approach of functional medicine and a few simple habits, it is easier than ever to reverse course when it comes to improving our own mind, body and overall well-being. These habits are not only easy to implement, but can have a profound and lasting impact on every aspect of our lives.
Healthy Gut Equals Happy Life
Scientists have discovered that healthy gut bacteria produce key neurotransmitters that include dopamine, serotonin and GABA. All of these chemicals play an essential role in mood and improved mental health. This means that our gut-brain axis plays a pivotal role in maintaining mental health. This simple fact has been changing the course of treatment for patients with depression and conditions like Parkinson's. By cultivating a well-balanced and healthy gut microbiome that includes plenty of good bacteria, not only will digestion quickly improve, but so will the quality of our mental health and well-being.
Take the Flame Out of Inflammation
Another problem that can cause havoc on mood and health is chronic inflammation, which implies too much surveillance and not enough repair. It has a negative impact on internal organs and tissues, and plays an important role in numerous health conditions, including heart disease. It can cause hormones to shift as it drains energy essential to growth and nurture. By nursing the immune system back to balance, we can better our health and mood, and focus on wha iss important: living and doing what brings us joy.
Make Restorative Sleep a Top Priority
More than 50 percent of Americans lose sleep to anxiety or stress. Sleep deprivation can further amplify our negative response both physically and mentally to daily stresses, and also impact memory, focus, appetite, decision-making, happiness and energy levels. Deep, restorative sleep is one of the most essential foundations of abundant health and personal vitality. Start by making a mental note to put the technology away, take a few deep breaths or light stretches and slip into something relaxing and quiet.
By implementing these three simple, yet transformative functional medicine habits into our lives, we can bring pleasure and restore mindfulness of our physical health and well-being. Start small with one habit or dive into all three. Either way, the positive changes these habits can create will be sure to make a lasting impact that can be felt from the inside-out now and in the future.
For information on conquering health issues naturally using a natural, holistic approach called functional medicine, visit GetWell-Now.com, choose "Learn More" and register for the free Root Cause Solution minicourse.