Recipes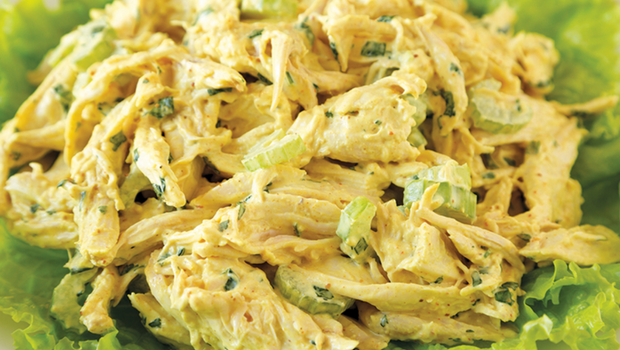 Published on December 26th, 2022 | by Natural Awakenings Publishing Corp.
0
Curry Chicken Salad
Yield: 4 servings
4 organic, boneless, chicken breasts
1 to 2 bay leaves
½ cup chopped celery
½ cup chopped walnuts
⅔ cup avocado mayonnaise
2 tsp gluten-free Dijon mustard
1 tsp curry powder
Sea salt and black pepper
Wash and pat dry the chicken. Add water to a steamer (per manufacturer's instructions) and add bay leaves. Place the chicken in the steamer basket and steam for 45 to 50 minutes. Do not overcook. Allow to cool, then shred or chop.
In a large bowl, combine the chicken, celery, walnuts, mayonnaise, mustard, and curry. Blend well with a fork, taste and season with salt and pepper.
Add the salad greens to plates and mound with the chicken salad. Garnish with parsley, avocado and pomegranate arils (seeds). If desired, drizzle salad greens with juice of a lemon and extra-virgin olive oil.
Recipe courtesy of Dr. Tom O'Bryan.