Local Insights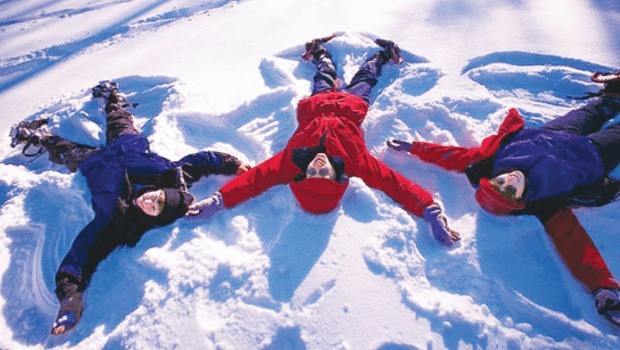 Published on March 1st, 2016 | by Natural Awakenings Staff
0
Warding Off the Winter Blues
by Corinne Pecile
Along with cold weather, winter also tends to bring harder emotional times for some of us. There is more time indoors; less socialization; a decrease in the amount of time we spend in the sun (this depletes our vitamin D levels); and there is the chance of bad weather (which can make people hesitant to make plans or sign up for new activities). All of this can equate to an increase in feelings of depression in these winter months. Here are some things we do to ward off some of these negative thoughts and feelings that sweep in with the winter winds.
Exercise in the morning hours. When we exercise we release endorphins, this naturally increases our happiness. By exercising in the morning hours, we are setting a positive tone for our day. Once a positive mood is set in motion, it is easier to maintain it than to re-create it throughout the day.
Eat foods that are naturally rich in vitamin D, such as fish like trout and salmon. There are also vegetable options like Portobello mushrooms that can be added to a variety of meals. Some fortified cereals with soy milk also rank well in the vitamin D world.
Plan small and big things to look forward to. For small things it may be a getting a manicure or cooking a special meal. For bigger things it may be a weekend away or a day with a special someone that brings on a smile. When we have something to look forward to, big or small, it becomes a beacon of better things to come. Feelings of sadness or depression can be very negative and self-focused. By creating an alternative of something we enjoy, we can pull on the thought of something positive coming into our lives in the near future.
Pick one night a week as a night of connection. When we reach out to others, it provides us a sounding board to process our day or week. It allows for us to feel heard, which in turn increases self-worth and self-esteem. Give it a shot. Facetime an old college roomie, text a colleague to process the day or call a relative that's been MIA since that third cousin's wedding.
By trying on some of these new mood-boosting habits, winter may go by faster, so try them on and see what feels right and positive.
Corinne Pecile, LCSW, is an adolescent child and family therapist and parent coach in Old Tappan. For more infor- mation, call 201-602-7787 or visit PecileTherapy.com.