Health Briefs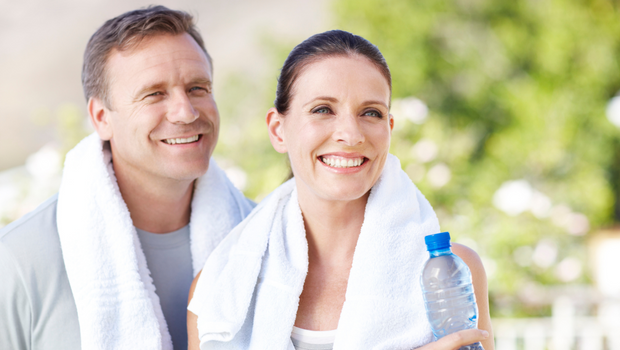 Published on August 31st, 2022 | by Dr. Doug Pucci
0
Timeless Quotes to Spark Inspired Living
It's common in life to feel uninspired, unworthy or even unhealthy. In the hustle and bustle world of modern technology, we're more distracted than any other time in history. The average American is estimated to be exposed to around 4,000 to 10,000 ads each day. Checking social media or sending texts multiple times per day has become second nature for many. All of these daily distractions can not only drain our physical energy, but also our focus, our motivation and something even more critical—our inspiration for living.
Living a life without inspiration is like driving a car with no destination in mind. Inspiration is both our fuel and our roadmap. It's what propels us forward, it's what motivates us, and it's also what keeps us on track and makes us feel truly alive. When we feel inspired, it not only feeds our minds and gives us a sense of purpose, but it can also have a positive impact on our physical well-being, as well.
A great way to spark the inner flame of inspiration is to absorb and apply the powerful wisdom from some of the most brilliant minds and thinkers of our time.
"The first wealth is health." – Ralph Waldo Emerson. Wealth is more than how much money we have in our bank accounts or the number of physical objects we own. The great American philosopher, essayist and poet Ralph Waldo Emerson recognized that the first (and most essential) foundation of true wealth is one's health. The truth is that we cannot maximize the joy and riches of life if we are unhealthy or sick. When we can make health our number one priority, it makes everything in life that much sweeter.
"The best way to predict the future is to invent it." – Alan Kay. We can approach life in a reactive or proactive way. This means we can either settle for what comes our way (and feel uninspired) or we can intentionally plant seeds now to create the future we desire (and feel inspired). The best way to invent our future is to take proactive steps right now that will lay the proper groundwork for what's to come. We can be the creative inventors of our future, no matter whether we desire to make a drastic career change, want more loving relationships, would like to move to a new location or simply want to get in the best shape of our lives.
"If you cannot do great things, do small things in a great way." – Napoleon Hill. Many people lack motivation or inspiration because they feel that their biggest hopes, dreams or goals are too far out of reach. But if we want to do something great, it all begins with taking one small step forward. Every great novel started with one word. Every masterpiece painting was started with one simple brush stroke. When we can focus on taking tiny actions and do them to the best of our ability, it's magical how the tiniest of steps will light up the inspiration inside of us and motivate us to continue moving forward to greatness.
These three timeless quotes, (when directly applied to our own life, can be highly transformative when it comes to igniting the flame of inspiration that resides deep inside all of us. Keeping them in mind will also help us positively shape our physical well-being and the way we live.
For information on conquering health issues naturally using a natural, holistic approach called functional medicine, visit the website and register for the free Root Cause Solution minicourse. Go to GetWell-Now.com and click "Learn More".