Recipes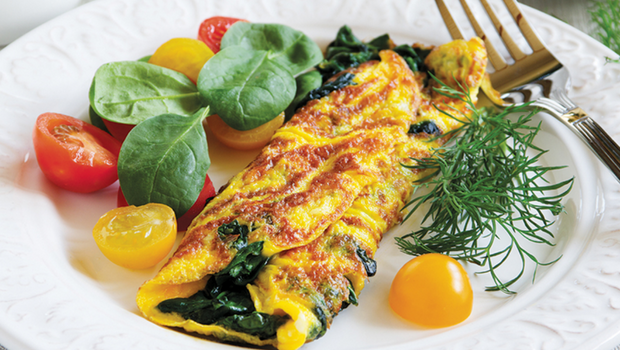 Published on December 26th, 2022 | by Natural Awakenings Publishing Corp.
0
Artichoke and Spinach Greek Omelet
Yield: 4 servings
10 eggs
1 cup chopped artichoke hearts, packed in water
1 large tomato
4 oz fresh baby spinach, chopped
2 cloves garlic, minced
⅔ cup green olives, chopped
½ tsp dried thyme
½ tsp dried oregano
Sea salt and freshly ground black pepper
2 Tbsp coconut oil 
In a large bowl, whisk together all the ingredients except the oil. Heat the oil in a large skillet over medium high heat. Pour the mixture into the skillet. After 1 to 2 minutes, when the omelet has begun to brown, fold it in half and continue to cook for another 1 to 2 minutes on each side until the center is cooked through. Serve immediately.
Recipe courtesy of Dr. Tom O'Bryan.