Feature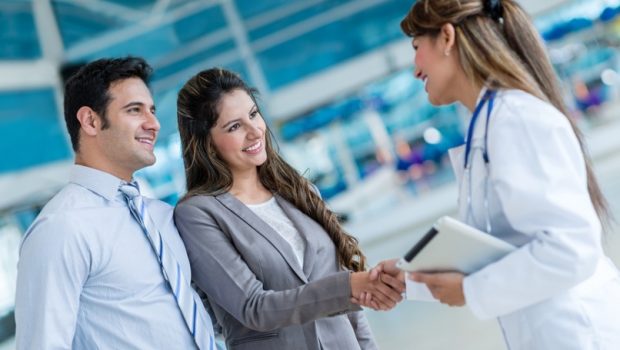 Published on January 2nd, 2018 | by Dana Ferwerda
0
Choosing the Right Doctor
Last updated on April 3rd, 2018 at 10:15 pm
by Dana Ferwerda
To get to the root cause of why we are not well, we may want to consider searching for a different doctor that is better suited to our needs and firing our current one. It is important that they be a teammate in our journey to wellness and can inspire us to believe that miraculous results are within reach.
If we have been with our doctor for a long period of time, no improvements have been seen, and they are out of ideas, then it may be time to move on. A doctor that is quick to prescribe medications for our symptoms or does not admit that they do not know how to actually heal our ailments may not be the doctor for us. The right doctor gets results, helps us feel better and moves us forward to our health goals.
They may just treat symptoms, disregard our concerns or not know what to do with our particular case. They should not stop looking for the cause until improvement can be seen. They should understand that all systems and functions are connected and look at the body in its entirety.
If we feel intimidated, embarrassed or as if we are bothering our doctor feel comfortable when asking questions, this does not make for a mutual collaboration of moving towards wellness. A good health practitioner should take the time to make sure we understand what is going on with our health and encourage us to take an active role in educating ourselves about our condition. A good doctor encourages questions because it helps to open the possibilities of healing.
A good doctor will take the time to understand our issues, thoughts and feeling—it is our body, after all. Most of us are in tune to changes or issues within our body, and a good doctor will apply our opinion to their findings and consider them for an overall treatment plan.
If we ask our doctor about how nutrition, acupuncture, chiropractic, herbs or other types of healing treatments outside of what they offer can assist in our healing and they say that it will not help or are not encouraged to explore additional treatments, let this doctor go. Unless there is a contraindication where a specific treatment may harm us, it is important to find a doctor that can stand outside of their own paradigm and understand that there may be more than one way to heal their client.
A doctor that understands that both Eastern and Western medicine can coexist for the benefit of the patient is a good one. If they are not well-versed in these areas, but are encouraging, then find additional practitioners for these modalities in conjunction with the current doctor and share our experiences with them.
There are a ton of doctors out there, but not all of them are right for us. It takes some research, networking and asking questions of the right people. When we find the right doctor for us, new options and actual answers as to why we are sick open up, and that is when the healing begins.
Dana Ferwerda is a health coach and advocate, and founder of Zen Theory Nutrition. For more information, call 201-515-5125 or email Dana@ZenTheoryNutrition.com.