News Briefs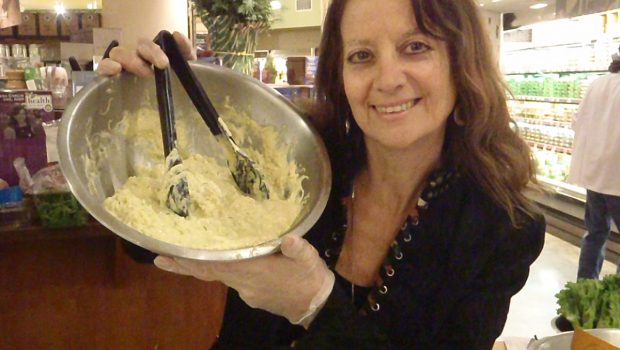 Published on January 4th, 2018 | by Natural Awakenings Publishing Corp.
0
Raw Food for Busy People Lecture
Last updated on April 3rd, 2018 at 10:07 pm
Raw food coach Karen Ranzi will lecture on Raw Food for Busy People from 7 to 9 p.m., January 22, at the Hasbrouck Heights Public Library. Throughout this session, participants will be taught the benefits of the raw food lifestyle and the major foods that create health and harm our health. Some of the raw food dishes to be served include Pina Colada Green Smoothie and Zucchini Noodles with Marinara Sauce.
Ranzi is an award-winning author, international motivational speaker, certified raw food chef and founder of SuperHealthyChildren.com and SuperHealthyRaw.com. She speaks throughout world as a raw food expert.
Location: 320 Blvd.. For more information or to register (required), call 201-288-665 or email Alison.Cole@HasbrouckHeights.bccls.org.