Feature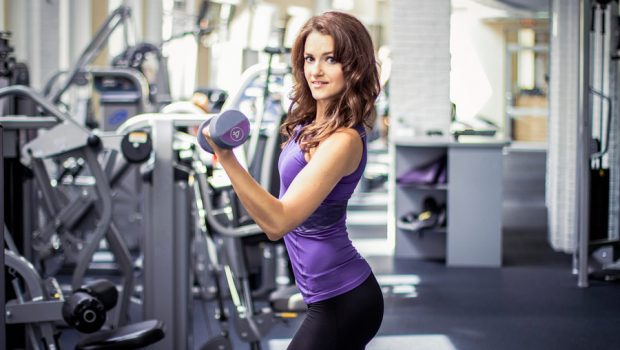 Published on September 12th, 2018 | by Susan Matos-Cloke
0
Why Women Need Testosterone
by Susan Matos-Cloke
Normal functioning ovaries produce testosterone and estrogen. Most people are familiar with testosterone as a male sex hormone. but just like estrogen, it's responsible for more than just sexual activity. Generally speaking, hormones are chemicals that regulate the activity of cells, tissues and organs. Beyond the development of breasts and reproductive organs, estrogen ensures the function sleep, mood, memory, libido, learning and attention span. Estrogen even controls our perception of pain, bone mass, skin elasticity and blood vessel dilatation.
Women naturally produce testosterone to manage libido and sexual response. It also strengths ligaments, builds muscle and bone, assists brain function, behavior, stamina and well-being. Like estrogen, testosterone also regulates sleep and prevents cardiovascular problems.
Testosterone is necessary for the physical and mental health of both men and women. Evidence suggests that the decrease of testosterone, more than a drop in estrogen, is responsible for the weight gain, fatigue, loss of mental focus, bone density and muscle definition associated with women during middle age.
During menopause, concern is usually addressed to the lessening of estrogen levels, but "the change" can also causes a decrease in testosterone. It's most plainly signaled by reduced libido, but lower testosterone levels in women can bring a variety of adverse effects such as increased risk of osteoporosis, increased menopausal symptoms (urinary incontinence and hot flashes), contracting blood vessels and lower blood flow. Female testosterone production is at its highest when a woman is in her 20s. A return to youthful levels of testosterone can mean improvements in overall well-being and mood.
Advanced Hormone Solutions offers clients the most comprehensive assessment of their hormonal needs. Tested methods provide dosing that is specific to the individual and their body to ensure that the right amount of testosterone and other hormones are delivered to the body in the most natural and effective manner possible. A simple, effective test can determine if there is a testosterone deficit.
Dr. Susan Matos-Cloke owns and operates Advanced Hormone Solutions, located at 122 E. Ridgewood Ave., in Paramus. She is a certified SottoPelle trained natural hormone specialist and a 30-year board-certified internist. To make an appointment, call 201-225-2525, email Appointments@ahsclinics.com or visit AdvancedHormoneSolutions.com.