Natural Pet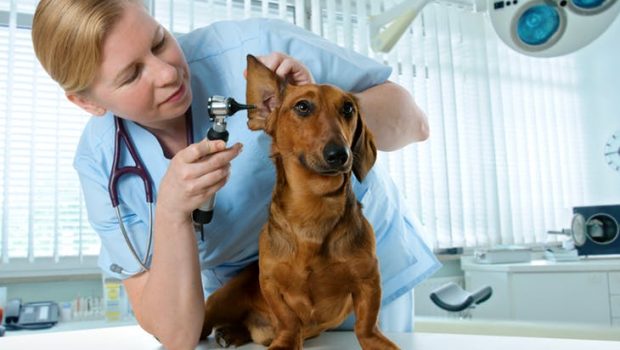 Published on February 28th, 2019 | by Mia Frezzo
0
Pets Need Regular Checkups, Too
by Mia Frezzo
Don't underestimate the importance of a thorough physical examination every six months to keep a pet healthy and give them the longest life possible. Pets subjectively age an average of six-10 years for each human calendar year. They are on an accelerated life plan, reaching adolescence at less than 6 months of age and senior years over the age of 7. Our pets are living longer than ever before due to the advancement of medicine, diagnostic capabilities and effective preventative care.
There are more pet cats in the U.S. than pet dogs, but far fewer feline veterinary visits than canine visits. The reason is many cat owners bring their cats to the veterinarian only when they show signs of illness. But in doing so, the successful opportunity to care for that pet may be diminished. Cats, in particular, tend to hide illnesses until they may be advanced.
Routine annual blood testing, much like our own, will ensure organ health and detect changes early in their development. Current blood results provide the veterinarian not only a recent comparison, but also an opportunity to medicate safely and appropriately.
Try to avoid medications wherever possible and rely on natural healing modalities, including essential oils, supplements, nutrition, laser therapy, physical therapy, acupuncture and chiropractic care for many conditions. Yet, in some situations, medication is necessary.
Visiting a veterinarian regularly can help identify problems and changes in a pet's health early, offering the best treatment possible. Excellent veterinary care will result in years and years of enjoyment of beloved pets. They are wonderful companions and truly members of our families.
Dr. Mia Frezzo is an integrative veterinarian and owner of the Animal Hospital of Hasbrouck Heights, located at 180 Boulevard. For more information or to schedule an appointment, call 201-288-7800 or visit VetInHeights.com.