Community Spotlight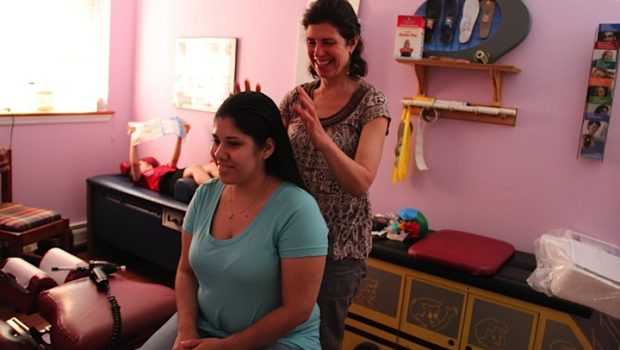 Published on May 28th, 2019 | by Ashley Di Capri
0
Chiropractic Allows the Body to Heal as God Intended
by Ashley Di Capri
Dr. Victoria Dubin Master has been practicing chiropractic for 34 years and has worked at Body Positive Works for the past two years. Her practice has a holistic approach which includes nutrition, essential oils, yoga, ergonomics, posture rehabilitation and wellness lifestyle.
Master's passion is to empower people of all ages, especially young families, to trust and nurture their body's amazing healing potential by holding regular classes and workshops, hosting webinars and writing articles. She notices that the more educated her patients are about health and wellness, the happier and healthier their lives are.
"Most people seek chiropractic care because of pain, and continue care because of the increased quality of life and health they enjoy when their nervous system is working at its optimal potential," says Master.
She notes that chiropractic is a natural form of health care that uses gentle spinal adjustments to correct misalignment's and restore proper function to the nervous system, helping the body to heal naturally from within. "Chiropractors don't use drugs or surgery. Rather, a chiropractic spinal adjustment; the application of a precise force to a specific part of the spinal segment, corrects the misalignment, permitting normal nerve transmission and assisting the body to naturally heal on its own," she advises.
"Pain is only 10 percent of nervous system function, thus people that receive chiropractic care get pain relief quite quickly and soon start to notice how their body functions at a much higher level. For example, many people who have asthma and allergies, notice that they no longer suffer like they used to. Kids and babies with chronic ear infections, sinus problems or weak immune systems often gain their strength to heal without having to resort to medications and surgery," explains Masters. "Another major benefit of chiropractic is how it helps people handle the stress and strains of daily life with more ease and joy as their nervous system is more balanced."
Master uses the Korean Specific Technique as her primary technique to deliver chiropractic in the most gentle and effective way. This technique utilizes a handheld instrument called an Arthrostim to deliver an adjustment to the spine in a specific, gentle, yet powerful way. There is no pushing, pulling, twisting, cracking, or popping involved.
Body Positive Works is located at 96 E. Allendale Rd., in Saddle River. For more information, call 201-708-8448, email Info@BodyPositiveWorks.com or visit BodyPositiveWorks.com.