Uncategorized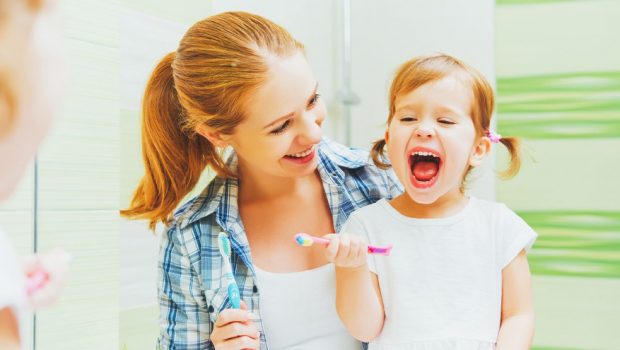 Published on September 30th, 2019 | by Nayda Rondon
0
Holistic Prevention Tips for Better Oral Health
by Nayda Rondon
Preventive dentistry starts at home with healthy daily practices that help prevent tooth decay and other dental diseases and conditions. Effective at-home oral care consisting of brushing is an essential component of healthy teeth and gums. A daily hygiene regimen should include brushing teeth twice or three times a day for the recommended two minutes in all the nooks and crannies—inner, outer and chewing sides of the teeth, and include the tongue. Follow up with thorough flossing daily, which helps remove plaque and food particles, keeping teeth and gums healthy and protecting against gingivitis (gum disease).
When we take into account that oral health is linked to overall health, preventive dentistry makes healthy sense. Oral conditions can negatively impact eating, speaking, daily activities and self-esteem. In children, severe decay can even impair development growth. Preventive dentistry is likelier to result in less extensive and less costly treatment down the line for any type of dental conditions that may arise, as well as ensure that we keep our natural teeth for a lifetime.
Dental professionals recommend beginning daily cleaning as soon as baby's first tooth erupts. Visit a pediatric dentist then or no later than 1 year old to establish a comprehensive oral health prevention program. For gentle, effective, results, consider brushing with a toothpaste specially formulated for a baby's needs. Natural, gluten-free formulations are always great options.
Three to try: Children's SprinJene Natural Vanilla Fluoride Free, Children's SprinJene Natural Watermelon with Cavity Protection and Children's SprinJene Natural Apple Mint with Cavity Protection.
Preventive Dental Strategies
The most important prevention technique is brushing and flossing at least twice a day or after every meal to remove dental plaque, a film-like coating on the teeth. If not removed, plaque can build up and produce dental tartar, a hardened, sticky substance with acid-producing bacteria that fosters tooth decay and leads to gum disease.
To make brushing easier and more effective in removing plaque buildup, some dentists and health practitioners recommend using electric toothbrushes over manual toothbrushes. An electric toothbrush may be a particularly good option for those with arthritis or similar conditions that impair mobility.
The SprinJene ProTherapy Electric Toothbrush, which features high quality bristles, five cleaning modes, and is powered by twin engine with a levitation motor that delivers 31,000 brush strokes per minute. The swinging action of the brush moves fluid around gums and teeth, providing a deep, yet gentle clean.
For best results, schedule regular dental check-ups every six months; more often if at higher risk for oral diseases. While there, also be sure to get checked for oral cancer.
Smoking, vaping, chewing tobacco and drinking alcohol can negatively impact oral health. In addition to dry mouth, tooth discoloration and plaque buildup, smoking and chewing tobacco causes gum disease, tooth loss and oral cancer. According to recent and emerging studies, apart from the damage to the lungs and heart, vaping appears to have a number of negative effects on oral health. Studies have linked it to gum inflammation, a condition that leads to a number of periodontal diseases, as well as irritating gums, mouth and throat.
People that understand the drawbacks of poor dental health are likelier to practice preventive dentistry as part of a greater holistic lifestyle approach. Consequently, they tend to use oral healthcare products such as those from SprinJene, which are free from animal byproducts, saccharine, and artificial dyes and preservatives, and instead derive their effectiveness from a unique patented blend of natural ingredients, all of which are certified as vegan, gluten-free, kosher, halal and cruelty-free.
SprinJene products are available on Amazon.com. For more information, or for a full list of retailers, call 732-640-1830; email Inquiries@SprinJene.com or visit SprinJene.com.