Publisher's Letter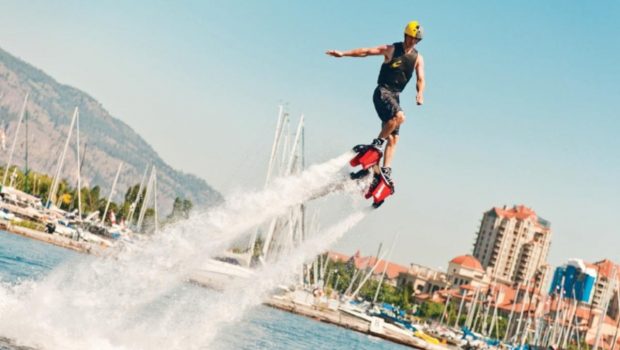 Published on October 6th, 2019 | by Natural Awakenings Northern New Jersey
0
The Adventures Will Choose You
My first job on the books was selling subscriptions door-to-door for the Bergen Record. I was 16 and making good commission on top of the meager $3.35 an hour minimum wage. Five evenings a week, our manager would collect me and the rest of the crew in front of our respective homes and unleash us on unsuspecting neighborhoods. I was a natural salesman, and my nickname at The Record soon became "Mr. Consistent".
I was taking third-year Spanish at Bergenfield High, and got a chance to try out my Español when we canvassed the town of North Bergen. Upon knocking, most folks in apartment buildings would ask "¿Quién es? (who is it?) through their closed door. I would firmly state, "El Record periódico. Es gratis por 30 días.", translated, "The Record newspaper. It's free for 30 days." My Spanish studies were paying off, and translating into mucho sales commission and plenty of beer money for me and the boys.
After high school, I tried my hand with the Air Force. After nine months, the Air Force decided to send me on permanent vacation because some cats are best suited for the feral life. After my return to New Jersey, I crashed with various friends for a few months until my parents figured out I got the boot and sent word through the grapevine for me to come home.
Now back in central Jersey a few months before my 20th birthday, my father gets into the window treatment business with his friend Jack Lubell. Jack and his wife Ruthie were veteran small business entrepreneurs. Over the years, they did everything from dry cleaning to owning a candy manufacturing company. Ruthie once told me that she and Jack owned a deli in Jersey City where a young Flip Wilson frequented their store, trading jokes for slices of baloney.
It was spring of 1987 and vertical blinds were hot. The industry had also reinvented itself and practical fashion finally caught up with the world of window coverings. We now had sleek, custom, aluminum mini and micro blinds, custom pleated shades and custom vertical blinds offered in large assortments of materials, styles and colors.
I was also most impressed with this new opportunity. Seven months after starting my job as a window treatment installer, I was now adept at all aspects of sourcing products, selling and installing. I soon leased a cargo van and ran some print ads in the newspapers. Business was brisk until the recession hit in 1990, but like an agile cat, I did land on my feet after the blind business soured, and soon found myself working as an insurance underwriter on the ground floor of what would become one of the most successful insurance brokerages in the New York City market.
For some of us, life can appear to be a disjointed series of events, but perhaps our stories choose us and not the other way around… and perhaps based on our appetite or aversion to risk and adventure.
Happy Halloween!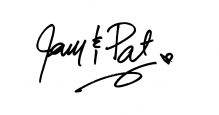 Jerry Hocek and Angelica Pat Sanshompoo, Publishers