Health Briefs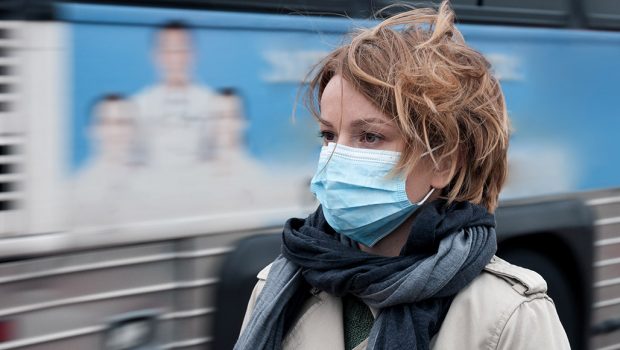 Published on December 30th, 2019 | by Michael Magwood
0
Easing the Fear of Colds and Flu 
by Michael Magwood
As it gets colder, people are conflicted about whether to hibernate or seek ways to remain active. Perhaps it's the pervasive, yet mistaken idea that being out in the cold can cause someone to catch a cold. The town of Montclair, New Jersey, recently put the community on notice that about 2000 people braved below freezing temperatures and pounded the pavement in the annual Fueled By Doughnuts 5K Run.
The energy was uniformly vibrant as the crowd gleefully played into the festivities. Nobody seemed to be worried about getting sick. Inspired by this event, this message is to provoke thinking about how people feel about health and immunity. Because what we focus on tends to grow, it is better to be conscious of our healing prowess than to be persistently fearful of illness.
Some people boast that they never get colds while others seem to pick up everything that goes around. Although germs may be contributors, they are ever-present and alone are not sufficient to produce illness. Viruses and bacteria are opportunistic, which means the natural fluctuations in our rhythmic healing cycles make us somewhat susceptible under times of greater stress.
The stress of the holidays might contribute to maladies, but a multitude of irritants, carcinogenic chemicals, allergens and other toxins do play a role in the readiness and adaptability of the immune system. These exposures are part of everyday living, so boosting immunity requires action. The idea of eliminating disease agents is hopeless, even though this way of thinking is still predominant in conventional medicine.
Instead, strengthening resistance and living in balance should dictate a healthy lifestyle, including regular chiropractic checkups, which can also effectively support to maintain or improve general health. Research demonstrates that long-term chiropractic care improves DNA repair activity, a known measure of human health status. It has also exhibited that over time, the longer a patient remains under chiropractic care, the more health benefits are realized.
As we try to prevent colds and flu this season, we should dig deeper and make the necessary changes so that our energy body vibrates at a higher frequency. Instead of focusing on preventing disease, consistently trust that the power that made the body continues to heal it. We can also work on clearing any mental or physical negativity that creeps in, specifically to strengthen our resolve and to maintain a consistently positive outlook. If we are always trying to prevent adverse outcomes, we fail to be fully empowered to express our best human potential.
Dr. Michael Magwood, DC, CACCP, TRT-adv cert, AT-cert, pediatric and prenatal specialist in chiropractic, is the owner of Pure Balance Centers, in Clifton, NJ, and New York City. For more information visit PureBalanceCenter.com.