Community Spotlight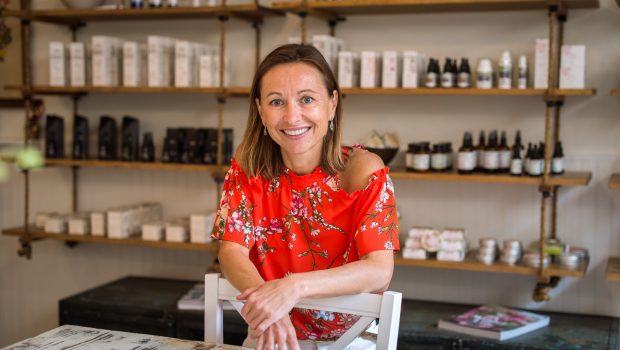 Published on January 31st, 2020 | by Nayda Rondon
0
Flora's Cottage: Organic Spa Offers Personal Touch
by Nayda Rondon
Flora's Cotttage Day Spa, in Ridgewood, opened in October 2019, but it really had its roots more than 30 years ago in Czechoslovakia, when a young Iva Sebestyan was introduced to the healing power of nature. "I had bad eczema on my hands. My parents tried everything, but it was at my grandma's country house that I learned about natural treatments. A neighbor recommended I use herbs from my grandma's garden to make an herbal bath. I soaked my hands twice a day and my grandma made an herbal cream, which I applied nightly. Slowly, the eczema disappeared and never came back," Sebestyan says.
"That's when everything started," she continues. "As a young girl and firm believer in herbal remedies, I'd collect and dry herbs to sell to companies, thus beginning my career in natural skincare."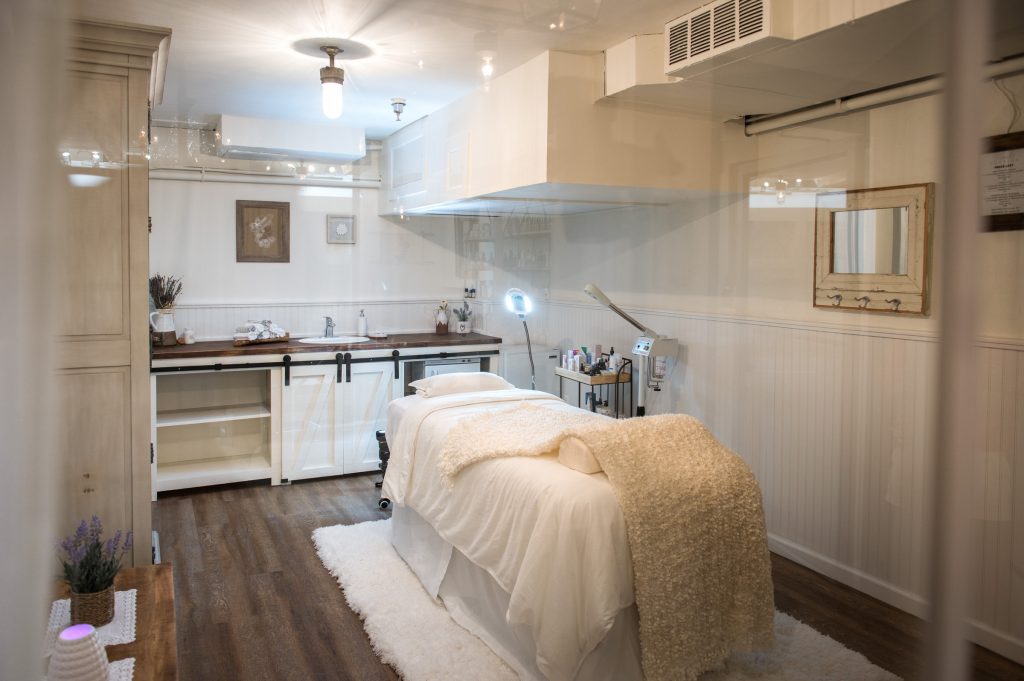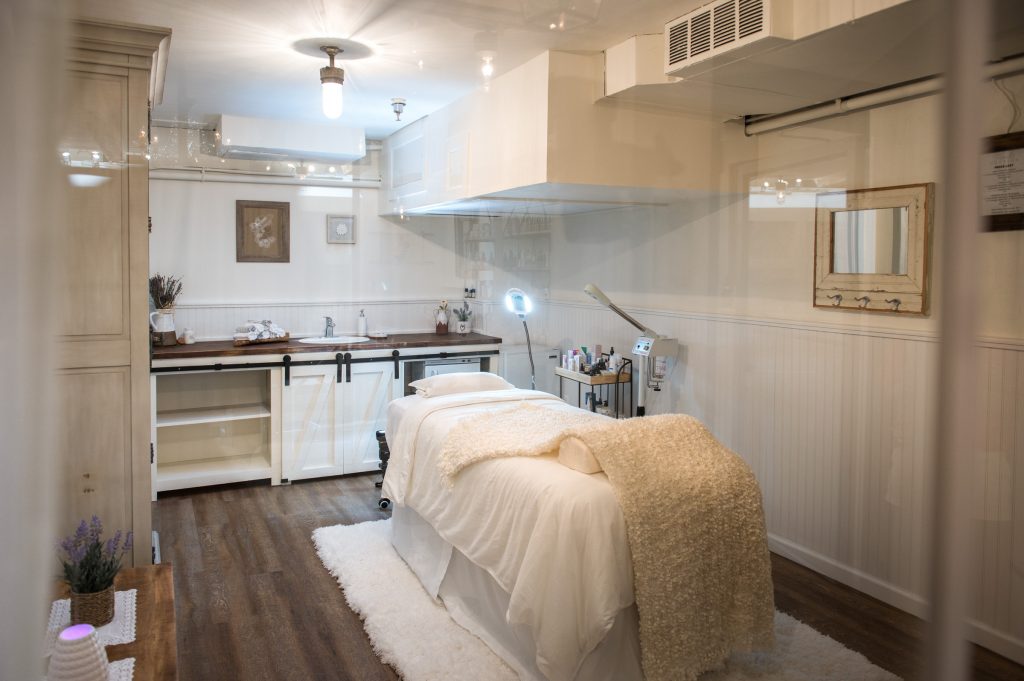 When Iva came to the U.S. at the age of 27, she brought along her dream of one day having her own business. She studied occupational therapy, and while she loved working with patients, she still longed for more. "So I went to cosmetology school and fell in love with using my hands to enhance beauty. After my daughter was born, things started clicking. Tired of buying ineffective creams for my sensitive skin, I decided to make my own. I enjoyed it so much, because it involved all things I love—herbs, cooking and creativity."
Following her natural instincts, Sebestyan set about creating her own skincare line. She took classes, researched and traveled in search of organic products and methods. She's still working to fine-tune her skincare products, but eager to share all she'd learned, she decided to stop waiting. "The idea for Flora's Cottage came not just from my brain, but my heart," says Sebestyan. "Opening my organic spa means I can use my hands, work with people and be surrounded by natural beauty while also incorporating my passion for cooking, baking and herbs during my workshops."
"You can feel the love that was put into it. It's absolutely beautiful and very clean," notes client Zoey Zibor.
Sebestyan welcomes clients in her homey front room, offers refreshments and over a friendly chat, asks about them and their needs. All treatments are customized. Sebestyan pampers each client with certified organic products and freshly prepared masks or custom-made exfoliants. "I don't use any devices, machines or do chemical treatments," Sebestyan emphasizes. Every product—mostly from European countries—is certified organic. "Though it might say 'organic' or 'natural,' that's not necessarily true. But when a product has certification, you can be sure it's the real thing," she explains.
Her hands-on workshops offer additional fun, personal touches as participants gather around an apothecary table to socialize and make natural beauty remedies and treats. "I celebrated my birthday at Flora's Cottage, and had an amazing time! We made bath bombs while chatting, enjoying champagne and snacks, and taking in the beautiful atmosphere," comments another client, Madeleine Kim.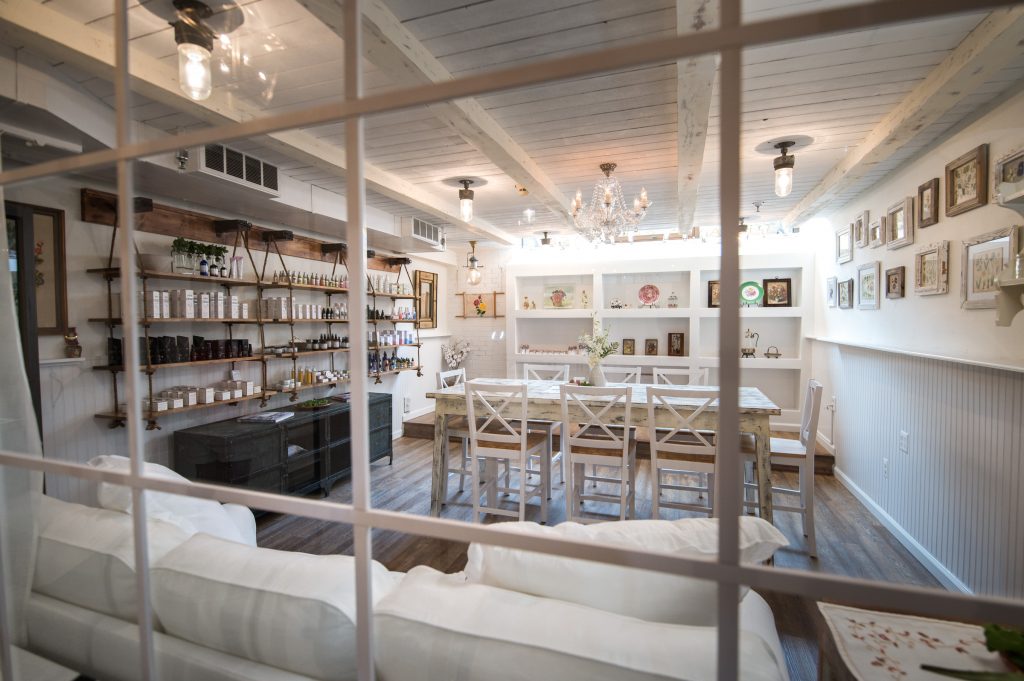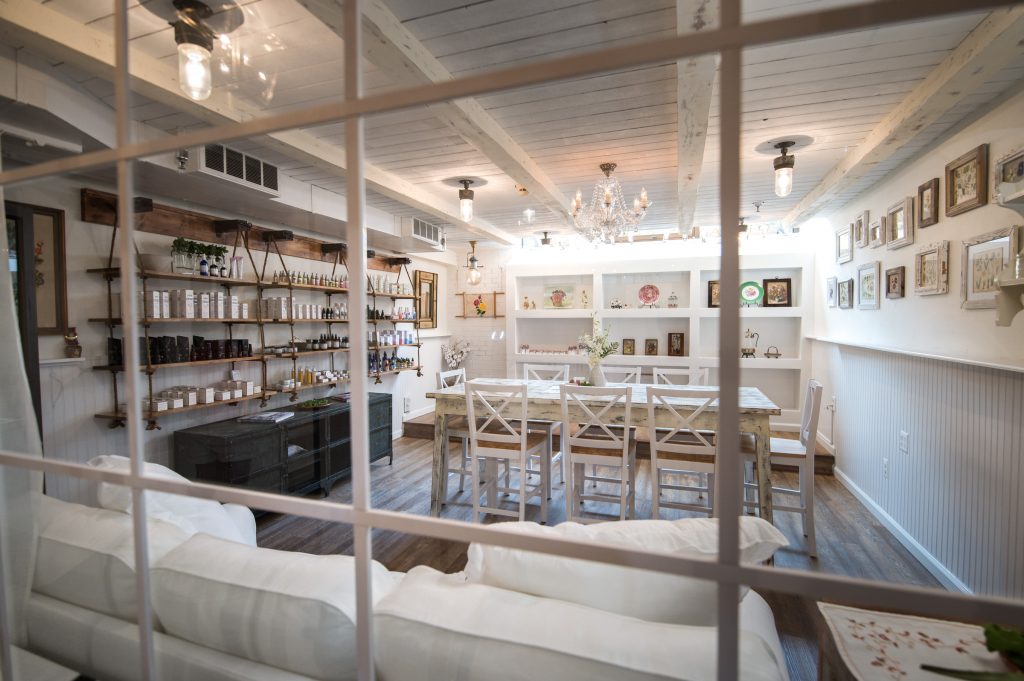 News of Flora's Cottage continues to grow organically. Clients go for one thing and are so taken with the service and products that they go back for more and recommend others. One woman took her boyfriend for a double facial to celebrate his birthday and both had such a wonderful experience that before leaving, the woman bought a certificate for her mom.
"I've had moms bring in their teens with bad cases of acne only to have the moms come back for their own facials," Sebestyan says. "Others enjoy the relaxing benefits. For example, I had an expecting mom who was feeling tired and stressed. She thought one of my facials would help. She gave birth the day after my facial. Hopefully, I helped ease things for her."
Sebestyan shares, "Knowing I'm making people happy means so much! When clients come here, I want them leaving energized, glowing, excited about new products and looking forward to their next visit."
Flora's Cottage is located at 7 N. Broad St., in Ridgewood. For more information, call 201-895-1643; FlorasCottages.com.