Fit Body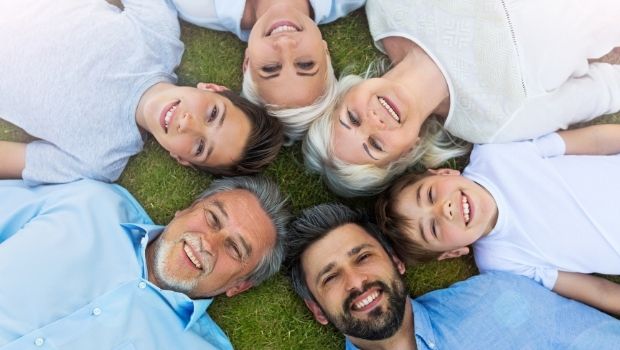 Published on August 31st, 2020 | by Natural Awakenings Publishing Corp.
0
Getting Old Is No Fun
The Science Behind Youthful Aging with Red Light Therapy
You can stop saying,
"I'm tired of taking pain meds"
"I hate always being so tired"
"I'm always so stressed"
"I can't workout anymore"
"I can no longer do the things that make me happy!"
What has "aging" cost you?
Playing with grandkids, tackling new adventures, accomplishing health goals, or even daily activities once taken for granted? Red light therapy (photobiomodulation), with over 5,000 studies, can help you look and feel better than you have in years and get you back on track with with the things you love. It's no wonder NASA, professional sports teams like the Cowboys and U.S. Olympic teams are using red light therapy to improve performance and decrease pain and recovery time. If it can work for them, it most certainly can work for you!
How does red light therapy work?
Simply put, specific wavelengths of light enter your body and interact with unhealthy cells, giving them the boost necessary to produce more energy, called ATP. This promotes increased oxygen for energy, reduction in inflammation and pain, and an increase in melatonin, serotonin and dopamine so that you sleep better and feel healthier and happier.
What to expect from your visit to Lightpath to Wellness: At our wellness center, our clients begin seeing positive changes in just the first couple of visits. Their pain is noticeable decreased, mobility is increased and they feel more energized and alert. At your initial $25 session, we will discuss your concerns and goals, set realistic expectations and you will try out our modalities, which include deep spot penetrating light, our full body light bed, vibration plate and full-spectrum infrared sauna.
At the conclusion of your 40-minute session, we bid farewell, and then you can decide if our center is a good fit for your wellness goals. From there, we can discuss affordable packages or memberships that are in line with the cost of a massage. Our hours are very flexible, including evenings and weekends.
Keep it moving. Age does not define how your body looks, feels, and functions:
Don't accept pain and low energy as a consequence of getting older. You can maintain
abundant energy levels and dramatically decrease aches and pains that were previously described as "just signs of aging". It's time to take action. Make your goals a priority and redefine what your health looks like at any age!
We look forward to being a part of your journey at Lightpath to Wellness. Visit us at LightPathLED.com or call 833-544-4865 (lightNJ).
More article on the topic
Putting the Spotlight on Light Therapy