Health Briefs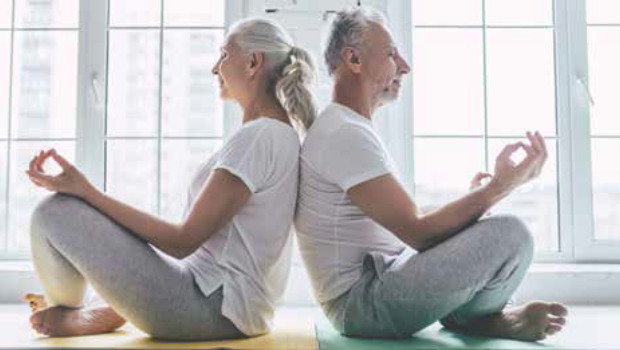 Published on October 31st, 2021 | by Natural Awakenings Publishing Corp.
0
Exercise is Key for Parkinson's Disease
Research from the Parkinson's foundation Parkinson's Outcomes Project that for people with advanced Parkinson's Disease (PD), exercise has positive effects on health-related quality of life, so it is really important to keep exercising as the disease progresses, but not to the point of feeling discouraged. Exercise is a daily achievement.
Those struggling with motivation or with believing in their own ability should ask their care team, friends or family for encouragement. They might want to join a group fitness class or ask a friend to go for walks. In this way, exercise can provide social and emotional benefits, as well as a physical and mental bonus. Here are some suggestions of different types of movements.
Aerobics exercise makes the heart healthier and improves how the body uses oxygen. Studies also show that aerobic exercise can improve age-related changes. Scientists are studying and how aerobic exercise works to slow Parkinson's Disease and how much exercise is required to get the best benefits. Skill-based exercises focus on complex movements of the whole body, such as balance, hand-eye coordination and reaction time. Studies of skill-based exercise have been shown to improve motor function, but so far we still don't know if aerobic or skill-based exercise is better for PD, so the answer might be doing both, especially for targeting cognition.
A physical therapist may incorporate skill-based and aerobic training by doing exercises with specific goals. An example might be to do a walk through the neighborhood and finish at a preset time. The most important thing is to be consistent and to use exercise as part of a wellness routine.
For more information, call Dr. Kim Mihov at 201-722-1303 or visit Foundation.OhioHealth.com/delay-the-disease.