Local Insights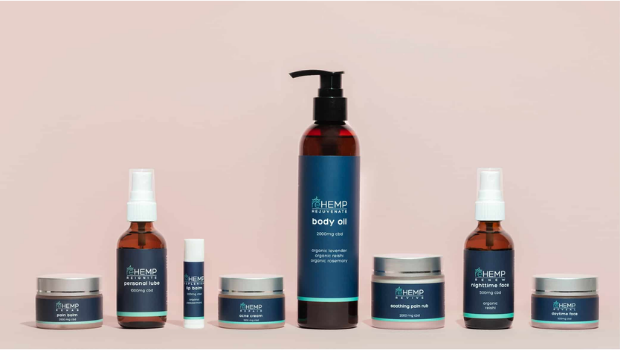 Published on December 31st, 2021 | by Natural Awakenings Publishing Corp.
0
reHEMP Self-Care Tips for the New Year
The waning days of the old year provide us with the rare opportunity to slow down and reflect. Celebrate this necessary pause to breathe more mindfully and recharge so you can welcome the new year with fresh optimism and renewed strength. At reHEMP, our favorite New Year's ritual is a long, hot, bath with a few drops of our nourishing rejuvenate body oil added to the water.
After a good, spiritual soak, we follow our bath with a soothing massage using our nutrient-rich, Reishi-based rejuvenate body oil. Reishi has been revered for centuries as the herb of immortality, and helps firm and build collagen. We synergistically pair the Reishi with 2.000 milligrams of wild-grown Danish CBD and organic lavender to provide an incredibly luxurious body oil that supports our largest organ; the skin. For the face, we create a moisture surge face mask by first warming our reHEMP renew nighttime face oil face oil in our palms and then gently pressing our palms all over our face, neck and decolletage.
Using gentle massaging techniques found at rehempit.com you can relax the muscles in your face and aid in lymphatic drainage. The next step after the facial massage is to apply a generous layer of our antioxidant-packed reHEMP reveal daytime face crème all over your face, neck and decolletage. Finally, apply a thick layer of reHEMP replenish lip balm all over your lips. Relax for one-half hour as your skin drinks in vital nourishment and hydration. Use the time to meditate, reflect and give thanks. Visit rehempit.com for more self-care tips and suggestions we like to call "Pilates for your face". This new year, take time for yourself and nurture your skin and mind. Relax, breathe in deeply and glow. You are beautiful!
reHemp is a female-owned, plant-powered manufacturer of beauty and self-care products formulated with high-potency CBD. All products are third-party tested, 100 percent THC-free, non-GMO, vegan, pesticide-free and cGMP manufactured. For more information, visit reHempit.com.