Spotlight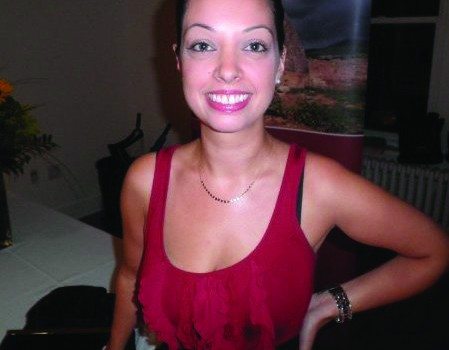 Published on February 1st, 2013 | by Karen Adams
0
Eastern School of Acupuncture and Traditional Medicine:
Community Well-Being
Eastern School of Acupuncture and Traditional Medicine, in Montclair, is known for its high-quality education—which is no surprise to anyone who knew the late founder, Julie Puretz. She had been a public high school teacher with a master's degree in education from Columbia University before she dedicated her life to acupuncture and traditional medicine. "With her background in education, she knew what made a good school," says her daughter, Aida Morales-Almanzar, CEO and director of the only acupuncture school in New Jersey.
Morales-Almanzar explains that her mother was diagnosed with chronic fatigue syndrome in the 1990s and wasn't able to find a cure through conventional medicine. In desperation, she tried acupuncture—and the chronic fatigue went away. "She was so amazed by how it helped her that she decided to go into acupuncture herself," Morales-Almanzar says. "She felt so much better and she wanted to help others feel better, too."
After receiving her education and starting an acupuncture practice, Puretz was troubled by the fact that there was no acupuncture school in New Jersey. "She was born in Paterson and raised in Cedar Grove, and after she opened this school in 1997, she was very proud that this was the first and only acupuncture school in New Jersey," says her daughter.
Today, the school Puretz founded has earned a reputation for excellence. There are currently 80 students enrolled, and the average class size is 12 to 15. That number is intentionally low, Morales-Almanzar explains. "Some schools recruit and build attendance, but we want to graduate high-quality acupuncturists," she says. "Large settings are not always good for learning this kind of thing, especially with hands-on activity. We believe that students get a better education when there is more personal attention."
Because awareness of acupuncture and traditional medicine is spreading in the general public, students are attending the school at a younger age. In the past, most Eastern School students were studying acupuncture as a second or third career and the average age was 40, Morales-Almanzar says. Now, most of the students are in their 20s, arriving soon after earning their bachelor's degrees. "It's good to see such a growing interest in and understanding of the body," she says.
The school focuses on three styles of acupuncture, not just one, and students are required to learn all three: Traditional Chinese Medicine, Kiiko Matsumoto's Japanese acupuncture and classical five element acupuncture. Morales-Almanzar says this approach provides a good foundation for the students, empowering them to think "outside the box" and see what works best for each of their patients and which style they should use.
Students can take either the three-year acupuncture program or the two-year traditional herbal medicine program. The school also includes a clinic, in which advanced acupuncture students practice on patients who receive care for a reduced fee. People seek acupuncture and traditional medicine at the clinic for help with a variety of health and wellness issues, including migraines, digestive disorders, pain management, fertility issues and stress. "I've seen people go into our clinic limping, and come out walking normally," Morales-Almanzar says.
She has witnessed the difference that acupuncture makes in people's lives—especially her mother's—and gets treatments herself at the school clinic every week. "It's a great value, and I see in my own life how important and beneficial it is to my health," she says. "It's a great pick-me-up for the week and it gives me energy."
She also attends the clinic so that interns can practice on her. "I like to see how their education is working," she says with a chuckle. Students can see that she "practices what she preaches," she says, and they can observe her as a patient, to see how well acupuncture works and how it affects her overall wellness.
Morales-Almanzar explains that the school's mission is not just to educate students but also to educate the general public, and the clinic helps the school do that. "A big part of what we do is to share this lifestyle of alternative medicine with many people to help improve the well-being of the whole community," she says.
Eastern School of Acupuncture and Traditional Medicine is located at 427 Bloomfield Ave., Montclair. For more information, call 973-746-8717, email Info@EasternSchool.com or visit EasternSchool.com.