News Briefs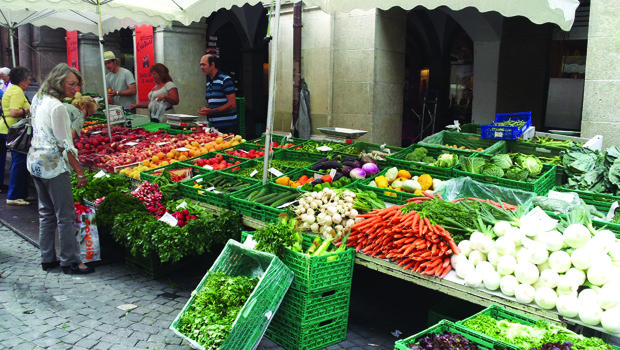 Published on May 31st, 2013 | by Natural Awakenings Staff
0
Ramsey Farmers' Market Opens June 2
The Ramsey Farmers' Market will hold the season's grand opening from 9 a.m. to 2 p.m., June 2, at the Ramsey Train Station, and will reopen every Sunday until the end of November. The event was organized by local residents to promote nearby farms, educate the public about the importance of eating local and to build a sense of community in Ramsey.
The market features a wide variety of locally grown foods and vegetables, as well as raw honey, custom cakes, fresh mozzarella, organic figs, goat cheeses, gluten-free granola, ancient grain breads, mushrooms, biscotti, fresh pickles and many other delectable items. Some vendors offer homemade soap, alpaca and llama wear, freshly cut flowers, hanging baskets and organic teas.
Location: Ramsey train station at Erie Plaza. For more information, call 201-675-6866, email Amorfeti@aol.com or visit RamseyFarmersMarket.org.