Local Insights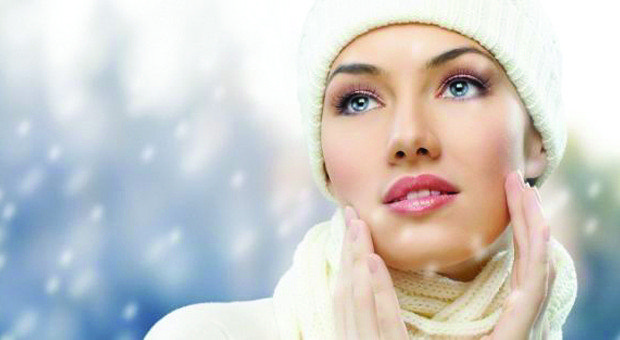 Published on October 30th, 2013 | by Robyn Levine
0
Cold Weather Makeup Tips
With colder weather nearing, it's time to re-examine our skincare and makeup routine, because different weather calls for different practices. Before we think about applying colors, it is crucial to make sure our skin is in top working order, and a great facial is the perfect way to start.
A vegan organic facial is a wonderful, deep pore-cleansing treatment that uses paraben-free and animal-free products. Skin tends to take a beating from the harsh winter elements and a good cleanser is essential. The emerginC Scientific Organics Kombucha Cleanser is a gentle, yet effective deep cleanser that helps to remove environmental pollutants, as well as excess oil and makeup without drying the skin.
Cold weather tends to deplete the skin of moisture, making it increasingly sensitive. Skin reacts by turning dry, red and rough. A key product to keep skin smooth and flake-free is an intense hydrating moisturizer. EmerginC Hyper-Vitalizer cream is a rich and nourishing moisturizer containing vitamins C, H and E. It will help prevent flakiness. Additionally, moisturizers containing aloe vera will also help relieve any irritation. EmerginC Active Hydrating Complex moisturizer is a lightweight, oil-free gel moisturizer containing aloe vera that sooths, hydrates, calms and refreshes the skin.
Once the skin is looking and feeling healthy, we can start to tackle makeup. A liquid foundation is recommended because powder foundations have a tendency to flake up and look patchy during the colder months. The Luminous Broad Spectrum Foundation SPF15 is a mineral-based foundation that is comfortable and light, and virtually melts onto the skin, providing fresh, undetectable coverage with a radiant finish. Products with sun protection are recommended even during the colder months.
When choosing colors, try to avoid pink and red makeup tones. These colors will only intensify the pinkness in skin that is visible after being out in the cold weather. Instead, use rich, warm, jewel-toned colors like emerald, plum, chocolate and grays to give the apples of the cheeks that healthy, rosy flush; stick to a blush color that has a warm undertone, such as the mineral coral sun, or sparking rose. In addition, add bronzer to areas where the sun might naturally hit, like the forehead, bridge of the nose and chin. This will only help to warm up the tones on the face. The Congo mineral bronzer gets the job done.
As with any skin care or makeup routine, a healthy diet, including drinking eight to 10 glasses of water a day, and exercise are fundamental to fabulous-looking skin.