Business Profile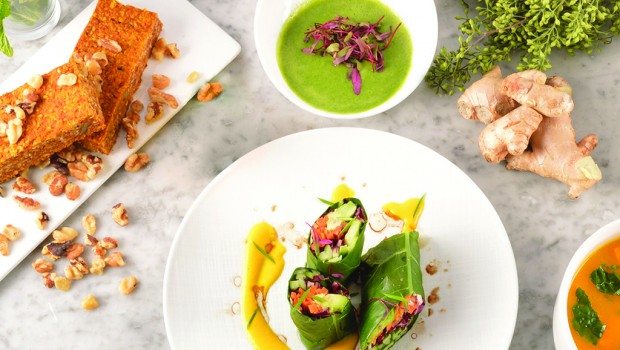 Published on January 18th, 2016 | by Brandon Faske
0
Nutritious Meals Delivered to Home or Office
Kale & Co., based in Haworth, New Jersey, delivers fully-cooked, plant-based meals, using locally sourced or organic ingredients designed to eliminate the most common allergens and irritants. The company offers one-, five-, 10- and 20-day meal plans with the option of up to three meals daily. Customers log on to the website, select from three pre-designed meal plans and choose a delivery date that works best for them. The meals arrive ready to eat.
Founded in 2013, Kale & Co. represents the vision of Stacey Faske and Tori Hoehn, both certified holistic health counselors, but more importantly, moms whose mission is to make it easier to eat well. Using their nutritional wisdom and passion for providing delicious food, they have created a brand that is making healthy eating simple.
Kale's plant-based foods stimulate the body's natural detoxification process while supplying vital nutrients, making customers feel healthier and more satisfied. By eliminating gluten, dairy, soy and refined sugars, Kale & Co. focuses its meals on the foods the body needs to thrive.
"Many of my patients come in with severely toxic metabolisms and Kale & Co. offers a tool to kick start my plan to bring them back to optimal health," states Nate E. Lebowitz, M.D., of the Advanced Cardiology Institute, a division of Hackensack University Medical Center Cardiovascular Partners.
"We can heal different conditions with the use of specific plant-based foods and cleanse the body with food. Delicious, healthy food can and should be integral to our lifestyle and well-being."
"Kale & Co.'s mission is to provide clean meal options for women, men and families who want to optimize their health and enhance their overall lifestyle," according to Faske and Hoehn. "We make ourselves available to our clients providing, nutrition counseling, support and guidance as needed. Whether you face or a new dietary challenge, are too busy, or simply do not like to cook, we offer food that is healthy and delicious to help you achieve your personal goals."
For more information, call 201-771- 0127, email Info@LiveKaleAndCo. com or visit LiveKaleAndCo.com.