Feature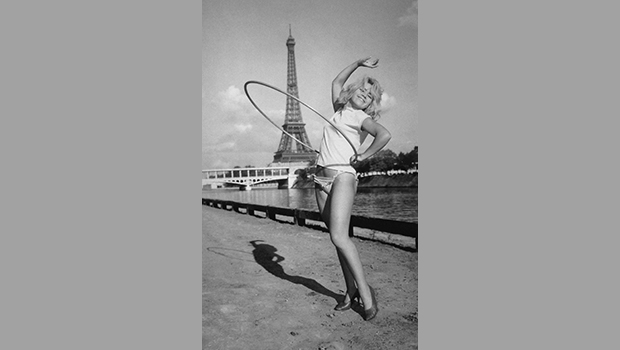 Published on October 31st, 2018 | by Maria Karameros
0
A New Twist on Fitness
by Maria Karameros
Many aerobic exercise routines can seem boring or eventually become stagnant. While walking outdoors or on a treadmill may be nice at first, there is not much that can be done to elevate those tasks to the next level. Zumba classes and similar programs may be more fun, but are more expensive and time-consuming, while also dependent on location or other people. There is one aerobic exercise trend that many people people may not be aware of. It's fun, effective, independent and has plenty of room for growth-—hula-hooping. This retro childhood pastime turns out to be an amazing way to get fit. Here are some reasons why everyone can benefit from hula-hooping for health.
According to the American Council on Exercise (ACE), hula-hooping burns an average of seven calories per minute. That means at least 400 calories in just an hour. That is comparable to cardio kick-boxing and fitness boot camp classes, but can be achieved with much less perceived effort. The amount of calories burned depends on the age, weight and fitness level of the hooper, as well as on the intensity and style of hooping, so there is a potential to burn even more calories. In fact, hooping on the arms and thighs can raise the amount of calories burned to 600 an hour.
Hooping isn't just good for burning calories; it is also a great way to shed fat. In 2010, ACE found that research participants that hula-hooped achieved up to an 84 percent maximum heart rate; more than sufficient for getting into a ketogenic state, or burning fat for fuel. In such a state, visceral fat around the organs, the most detrimental to heart health and the hardest to get rid of with age, is often the first to be burned.
Besides burning calories and fat, this activity also provides toning, strength and flexibility. Hooping seriously engages the core muscles, which can strengthen and define the abdominal and lower back muscles. Additionally, its rocking movements require the spine to move in a way that increases range of movement, not only providing spine flexibility, but spine-muscle strength, as well.
Another attribute of hula-hooping for fitness is that almost everyone can do it, regardless of age, weight or fitness level. A recent AARP bulletin noted that it is a safe and effective way for seniors to get their recommended physical activity for heart health in just 20 minutes a day, and even suggested it for people with joint problems like bad knees and arthritis because of its low impact and minimal required movements.
To get started at hooping, a hula-hoop intended for children can be purchased at many stores, but those hoops, which are light and relatively small for most adults, are said to be harder to use by hula hoop enthusiasts, according to the Mayo Clinic. Alternatively, weighted hula-hoops meant for use by adults can be purchased on many websites, and some are even collapsible for ease of transport and storage. A hoop can also be easily constructed for under $20 dollars in little time with a visit to a home improvement retailer for PVC tubing and tape (search online for instructions). However, the Mayo Clinic notes that lighter hoops help burn more energy, so the decision is up to the user.
Regardless of which type of hoop is used, expert hoopers say most people will spend the first day or two learning how to keep the hoop spinning for minutes at a time and making the hoop go slower or faster. Keeping a hoop going for incremental, extended periods of time can provide a fun and enduring challenge. After mastering the basics, the last step is adding tricks and implementing hooping on more body parts to up the intensity and amusement of this workout.
Hula-hooping is a rare opportunity to simply have fun and connect with one's inner child while engaging in fitness.
Maria Karameros is a contributing writer for Natural Awakenings magazine.