Quotes Published on March 1st, 2016 | by Natural Awakenings Publishing Corp.
0
March Inspirational Quotes
It is health that is real wealth, and not pieces of gold and silver. ~Mahatma Gandhi
If you wish to reach the highest, begin at the lowest.
~Publilius Syrus
The flower in the vase smiles, but no longer laughs.
~Malcolm de Chazal
Never wear anything that panics the cat.
~P. J. O'Rourke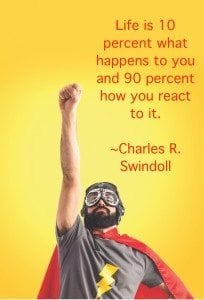 The more colorful the food, the better. I try to add color to my diet, which means vegetables and fruits. ~Misty May-Treanor
If you're quiet, you're not living. You've got to be noisy and colorful and lively. ~Mel Brooks
Smile, it's free therapy. ~Douglas Horton
Time you enjoy wasting was not wasted. ~John Lennon
Start by doing what's necessary; then do what's possible; and suddenly, you are doing the impossible.
~Francis of Assisi
Life's most persistent and urgent question is, "What are you doing for others?" ~Martin Luther King, Jr.
The truth is you don't know what is going to happen tomorrow. Life is a crazy ride, and nothing is guaranteed. ~Eminem
A warm smile is the universal language of kindness. ~William Arthur Ward
Arriving at one goal is the starting point to another. ~John Dewey
NA Fun Fact: Natural Awakenings' free app has been downloaded by more than 40,000 iPhone users and is now available on the Android platform.
NA Fun Fact: Natural Awakenings is published in 95 U.S. markets and Puerto Rico.